Description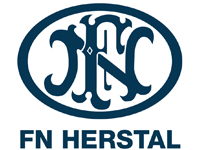 A&K Cybergun FN Licensed M249 MK1
Features
Full Metal Receiver, Stock, Barrel Assembly, Feed Cover, and Bipod
8mm Full Metal Gearbox
Full length skeletonized stock
2400rd Box Magazine included
Adjustable Front and Rear Sights
Steel Folding Bipod
Manufacturer: A&K / Licensed by FN Herstal. OEM by A&K
FPS Range: 320-325
Color: Black
Specifications:
Length: 1100mm
Weight: 6800g
Inner Barrel: 509mm
Magazine Capacity: 2400rd Box Magazine. Compatible with Matrix, G&G, Tokyo Marui and other similar M4 / M16 Series Airsoft AEG Magazines and Classic Army Box Magazines. NOT compatible with G&P M249 Box Magazines
Muzzle Velocity: 320FPS (Measured with 0.20g BBs)
Thread Direction: 14mm Negative
Gearbox: Custom Full Metal,
Motor: Short Type
Fire Modes: Full-Auto, Safety
Package Includes: Gun, Box Magazine, Bipod
Battery: (Battery not included)
Hopup: Yes, Adjustable
About A&K
A&K has been in business for more than a decade, boasting a huge selection of popular rifle models as well as unique platforms; Machine Guns, SMGs, DMRs, and even WWII replicas. A&K provides a great lineup of Airsoft products at a great value.