Description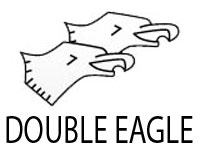 Double Eagle M62 Bolt Action Sniper Rifle
Features:
– Polymer body with metal outer barrel.
– 17-slot top rail for attaching rifle scopes.
– Includes adjustable cheek rest for comfort.
– Short bottom rail for bipod attachments.
– Adjustable hop-up to ensure precision.
– Shots up to 320 FPS with 0.20g BBs.
Specifications:
Operation: Bolt Action
Build: Metal Outer Barrel / Polymer Body
Firing Modes: Single-shot w/ Functional Safety
Muzzle Velocity: 320 FPS  (w/ 0.20g BBs)
Magazine: 20 rounds
Hop-Up: Adjustable
Weight: 5 lbs
Overall Length: 43.75″ in.